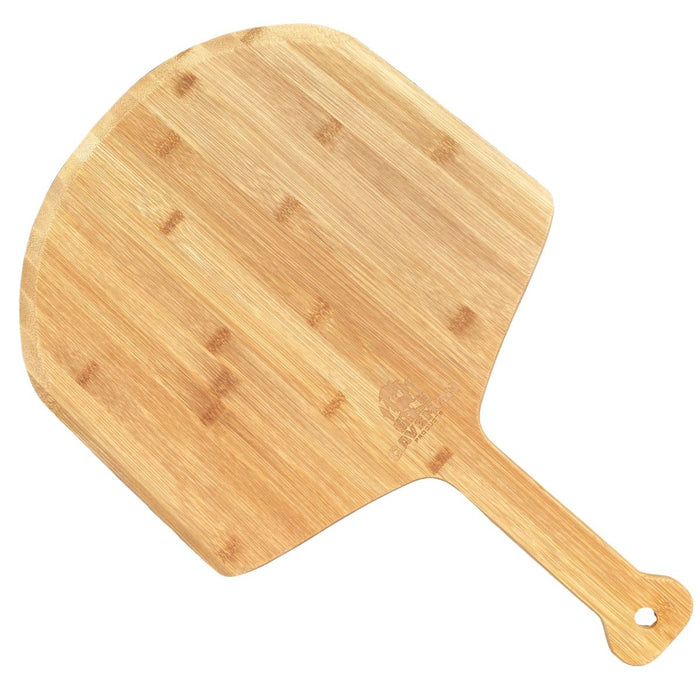 Caveman Products Bamboo Wood Pizza Peel - 23"x15" - Large
Most home bakers need a metal peel AND a wood peel. Why?  Build and load your pizza from the wood peel (to avoid sticking) and turn/remove your pizza with a metal peel.

Chef Ray hand selected these wood peels made from bamboo. Why bamboo?  Because it is a hard wood surface which means your dough is less likely to stick.
Bamboo is also a fast growing, renewable wood source so its more environmentally friendly.
Also our 23"x15" wood peel is perfect for any size pizza; from traditional 11" Neapolitan style to 16" New Yorkers. So you won't need multiple wood peels in your inventory!
Super easy to clean and with a lifetime warranty!