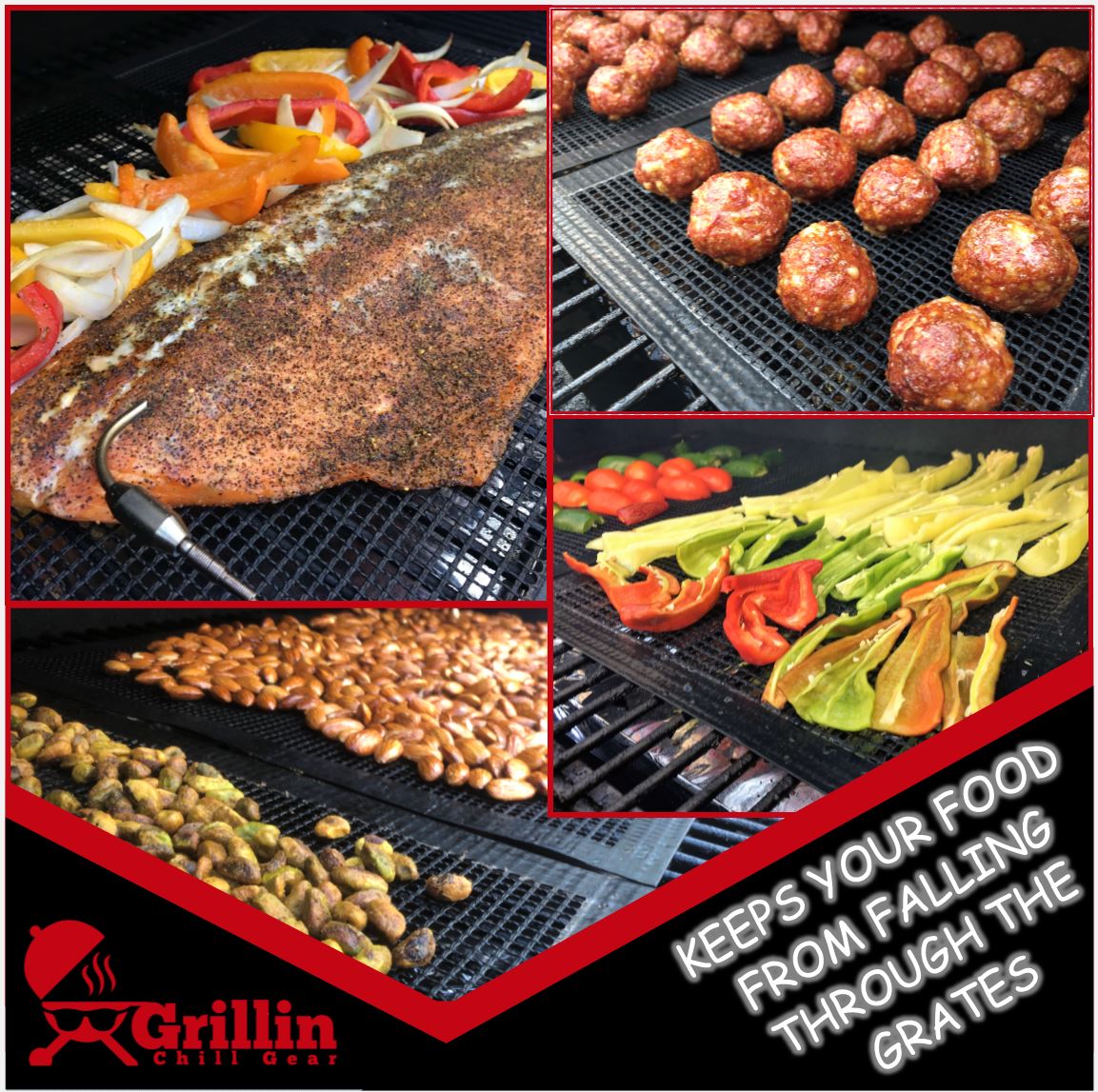 Grill Mesh Mats. Smoker Accessories
The original "PhatMat" Grill Mesh Mat is perfect for all types of smoker grills.  Our unique mesh patter allows fats and grease to drip through the grates while allowing full smoke flavor.  Non-stick costing is quickly cleaned up with warm water and light soap.

Keeps your food from falling through the grill grates!  Perfect for jerky, nuts, salsa, veggies, cheese, fish and chicken!
Sold out

🔥 GRILL LIKE A BOSS - Our heavy duty mesh design allows your BBQ masterpiece to fully absorb those awesome smoky flavors. Best accessory for your...

View full details

Sold out

🔥 GRILL LIKE A BOSS - Our heavy duty mesh design allows your BBQ masterpiece to fully absorb those awesome smoky flavors. Best accessory for your ...

View full details

Sale

Replaces chemical sprays, oils & parchment, cleans with warm water & soap Food taste better no chemical taste, heat evenly sp...

View full details