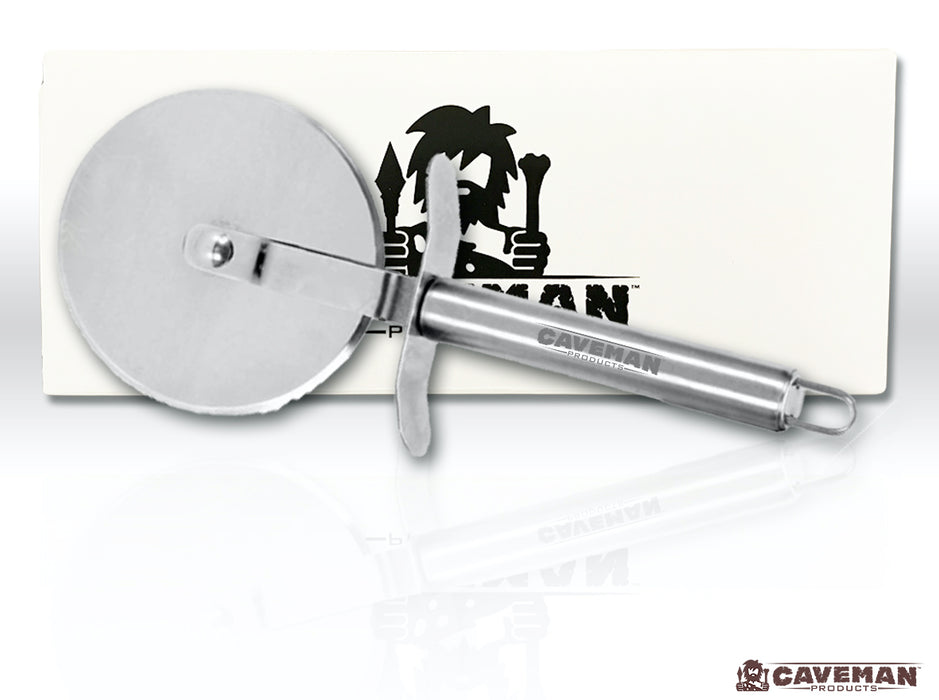 Caveman Products Pizza Wheel - 3" Stainless Steel - Cuts Fast - Easy Clean
🍕 QUALITY PIZZA CUTTER - The classic pizza cutter wheel is made from high quality stainless steel. It may be small but it's mighty able to cut through any thin crust pizza.
🍕  MULTI-USE - Wheel design pizza cutters are good for more than pizza. Use to cut focaccia bread, flat breads even brownies. Works great trimming off extra dough to make that perfectly round pizza.
🍕  EASY CLEAN-UP - High quality stainless steel means clean-up is quick. Rinse in hot water and toss in the dishwasher.
⭐⭐⭐⭐⭐ GUARANTEED 5-STAR EXPERIENCE - We eat, sleep and live pizza! We are absolutely focused on bringing you the highest quality pizza products available. That's why we back every one of our products with a LIFETIME Manufacturers Warranty. Be sure to check out the Special Offers and Promotions ⏬ section below.