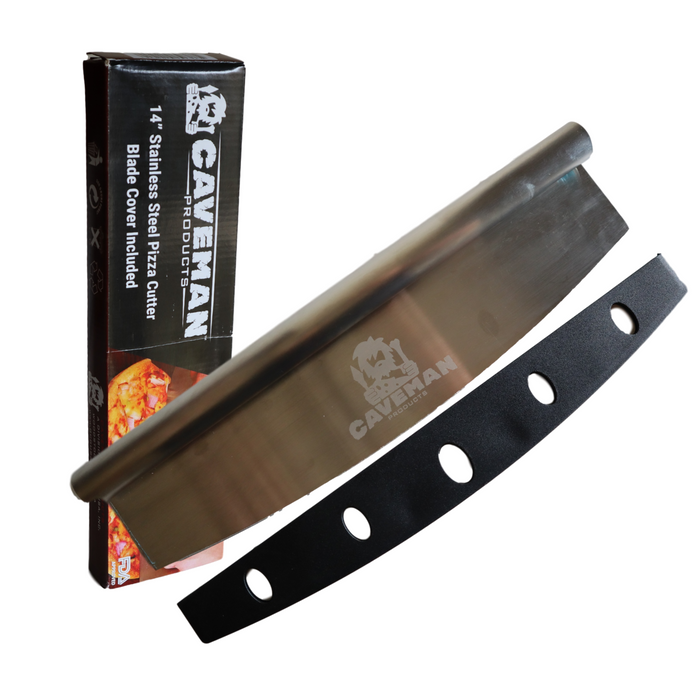 14" Pizza Cutter by Caveman Products | Rocker Style w Blade Cover | Sharp Stainless Steel Slicer Knife - | Dishwasher Safe – Premium Pizza Oven Accessories
I

ntroducing the - 14" Inch Stainless Steel Pizza Cutter by Cavemen Products!

 
This restaurant caliber tool is designed to provide you with an easier and more efficient way of cutting pizza, without disturbing your well placed toppings. Just four simple cuts – and voilà! Your pizza is now ready to serve. Yes, this impressive culinary tool delivers flawless slices of pie, faster than your local pizza shop.
Rocker Style Cutting
Simply place your Cutter at the center of the pizza and rock side to side, and then rotate it to cut as many slices as you wish. So easy and fast!
Easy Cleaning
Rinse with warm water and soap or place in the dishwasher for hands free cleaning.
Safe Use and Storage
Includes a protective rocker blade cover for handling and convenient storage. Lays flat in a drawer without damaging the blade or cutting fingers.